В.А. Пархоменко. Советско-польская война 1920 г.: украинский фактор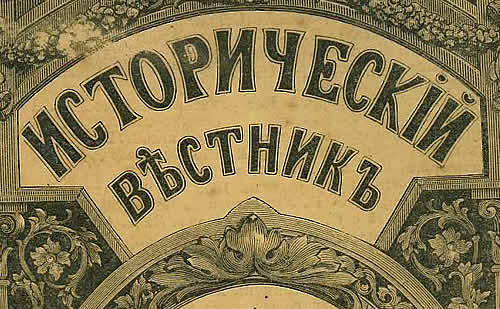 В.А. Пархоменко. Советско-польская война 1920 г.: украинский фактор // Исторический вестник. 2020. Т. ХXХII. С. 30—47.
V.A. Parkhomenko. Polish–Soviet War in 1920: The Ukrainian Factor [Sovetsko-pol'skaya vojna 1920 g.: ukrainskij faktor]. Istoricheskij vestnik / Historical Reporter. Vol. 32. 2020. P. 30—47.
Ключевые слова: Варшавское соглашение 1920 г., Петлюра, Пилсудский, украино-польский союз, боевые действия.
Key words: Treaty of Warsaw (1920), Symon Petliura, Józef Pi sudski, Polish-Ukrainian alliance, military development.
Аннотация
В статье проанализировано влияние украинского фактора на события советско-польской войны, рассмотрены предпосылки заключения Варшавского соглашения между Украинской Народной Республикой и Польшей, освещено участие украинских войск в боевых действиях весной — осенью 1920 г., обозначены факторы, определившие неудачу украино-польского союза в политических реалиях 1917–1920 гг.
Abstract
The article analyses the impact of the Ukrainian front on the course of the Polish-Soviet War. Highlighted are the participation of the Ukrainian troops in the 1920 Spring-Autumn campaign and the circumstances which led to the signing of the Treaty of Warsaw (1920). Marked are the factors of political reality in 1917–1920 which led to the failure of the Polish-Ukrainian Alliance.
References
Lyitvyin V. M. Ukraina: doba viyn i revolyutsiy (1914–1920) [Ukraine: era of wars and revolutions (1914–1920)]. Kyiv: Alternatyvy, 2003. 488 s.

Lyitvyin S. Sud istorii: Simon Petlyura i petlyuriana [The Tribunal of History: Simon Petlyura and Petlyuriana]. Kyiv: Vydavnytstvo im. O. Telihy, 2001. 640 s.

Parkhomenko V.A. Dyirektoriya UNR ta Zakhidnoukrainska Narodna Respublika v istoryiko-memuarniy literaturi [Directory of the UPR and the Western Ukrainian People's Republic in historical and memoir literature]. Mykolaiv: Ilion, 2019. 212 s.

Parkhomenko V.A. Istoryiko-memuarna spadshchyina L. Chyikalenka pro podii 1919 r. v Ukraini [Historical and memorial heritage of L. Chikalenko about the events of 1919 in Ukraine] // Naukovyiy visnyik Myikolaivskoho natsionalnoho universyitetu im. V.O. Sukhomlyinskoho. Istoryichni naukyi. 2019. № 1 (47). S. 95–97.

Pavlyuk O. Diplomatiya nezalezhnyikh ukrainskyikh uryadiv (1917–1920) [Diplomacy of independent Ukrainian governments (1917–1920) // Essays on the history of diplomacy of Ukraine] // Naryisyi z istorii dyiplomatii Ukrainyi. Kyiv: Alternatyvy, 2001. S. 386–387.

Rud M.S. Suchasnyiy pohlyad na vyitokyi polsko-radyanskoi viinyi 1920 roku [A modern view of the origins of the Polish-Soviet war 1920] // Viiskovo-naukovyiy visnyik. 2008. Vyip. 10. S. 152–163.

Soldatenko V.F. Novitni tendentsii y aktualni problemyi istoriohrafichnoho osvoyennya protsesiv revolyutsiynoi dobyi 1917–1920 rr. v Ukraini [The latest trends and current problems of the historiographic comprehending of the processes of the revolutionary era of 1917–1920 in Ukraine] // Ukrainskyiy istoryichnyiy zhurnal. 2008. № 1. S. 75–88.

Tereshchenko Yu. Varshavskiy dohovir 1920 i yoho otsinka ukrainskoyu dyiplomatiyeyu // Syimon Petlyura u konteksti ukrainskyikh natsionalno-vyizvolnyikh zmahan [Warsaw Pact of 1920 and its assessment by Ukrainian diplomacy // Simon Petliura in the context of Ukrainian national and liberation competitions]. Fastiv: Polifast, 1999. S. 130–139.
Пархоменко Владислав Анатольевич — доктор исторических наук, профессор Кафедры истории Николаевского национального университета им. В.А. Сухомлинского (Украина).
Vladislav A. Parhomenko — Doctor of Historical Sciences, Professor at the Department of History of Mykolaiv V.O. Sukhomlynskyi National University (Ukraine).
Номер журнала, к которому относится содержание