Магомедов К.А. Особенности Имамата Дагестана и Чечни как исламской власти (1834–1859 гг.)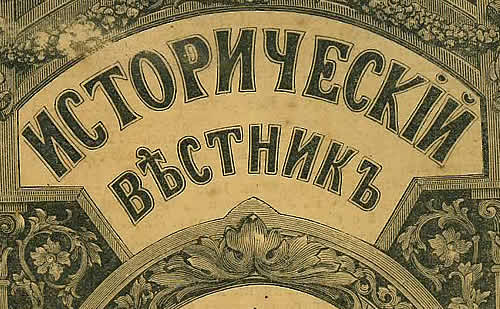 Магомедов К.А. Особенности Имамата Дагестана и Чечни как исламской власти (1834–1859 гг.) // Исторический вестник. 2022. Т. XLII. С. 12–35.
Magomedov K.A. Features of Imamate of Dagestan and Chechnya as Islamic power (1834–1859) // Historical Reporter. 2022. Vol. 42. P. 12–35.
Аннотация
Статья содержит описание основных элементов государственного устройства Имамата Дагестана и Чечни, образовавшегося на территории Северного Кавказа в середине 19 века. Имамат был образован для реализации целей построения государства, основанного на шариате, и объединения населения Северного Кавказа для противостояния в войне с Российской Империей.
Несмотря на наличие множества исследований государственности Имамата, крайне мало исследований касается вопроса сопоставления основных элементов государственного устройства Имамата с основными постулатами концепции исламской государственности. В данной статье проведен сравнительно-правовой анализ Имамата с концепциями, изложенными видными мусульманскими учеными, а также степень ориентированности политики Имамата на реализацию положений Корана и сунны.
Abstract
The article contains a description about the basic elements of a statehood system of The Imamate of Dagestan and Chechnya, which was formed in the North Caucasus in the middle of 19 century. The Imamate was created to achieve the goals of building the Shariah State and to unite the population of the North Caucasus for confrontation in the war against the Russian Empire.
Despite the existence of numerous researches about the Imamate's statehood, there are few of them related to the issue of comparing the basic elements of a statehood system of the Imamate with the basic elements of the conception of Islamic statehood. This article makes a comparative legal analysis of the Imamate with the concepts outlined by the famous Muslim scientists, as well as the degree of orientation of the Imamate's policy on the implementation of the provisions of the Koran and the Sunnah.
Ключевые слова: Имамат, ислам, шариат, имам Шамиль, Коран, сунна, государство.
Key words: Imamate, Islam, Shariah, Imam Shamil, Koran, Sunnah, state.
References
Abu'l-Hasan 'Ali ibn Muhammad ibn Habib al-Basri al-Baghdadi al-Mawardi. The Ordinances of Government. Translated by Asadullah Yate PhD. London: Ta-Ha Publishers Ltd, 1996. P. 10, 12, 14–17, 27–28, 37, 41, 48, 51–52.
2. Akty, sobrannye Kavkazskoy arkheograficheskoy komissiey. Vol. XII. Tiflis: Tipografiya glavnogo upravleniya namestnika kavkazskogo, 1904. P. 1417, 1455, 1486–1488.
3. Bol'shaya sovetskaya entsiklopediya. V 30 t. V. 25. 3-e izd. M.: Sovetskaya entsiklopediya, 1976. P. 432.
4. Bushuev S. Gosudarstvennaya sistema imamata Shamilya // Istorikmarksist. Zhurnal Instituta istorii Akademii nauk SSSR. M: Partizdat, 1937. № 5–6 (45–46). P. 92–93.
5. Central State Archive of the Republic of Dagestan (TsARD). F. 133. Op. 2. D. 4. L. 14–15.
6. Central State Historical Archive of Georgia (TsGIA Gruzii). F. 1083. Op. 6. D. 33. L.1.
7. Dadaev Yu.U. Gosudarstvennyy sovet (Divan-khane) v sisteme organov upravleniya i vlasti gosudarstva Shamilya // Vestnik Instituta IAE. 2011. № 1. P. 23–35.
8. Daniyalov A.D. O dvizhenii gortsev Dagestana i Chechni pod rukovodstvom Shamilya // Voprosy istorii. M.: Pravda, 1966. № 10. P. 18.
9. El'kanov A. «Blagorodnyy dikar'» ili «Otchayannyy demokrat» // Informatsionno-analiticheskiy kanal «Ansar.Ru». 2011. URL: http://www.ansar.ru/history/blagorodnyj-dikar-ili-otchayannyjdemokrat
10. Fadeev R.A. Kavkazskaya voyna. M.: Eksmo; Algoritm, 2015. P. 14.
11. Gammer M. Shamil'. Musul'manskoe soprotivlenie tsarizmu. Zavoevanie Chechni i Dagestana. M.: Kron-Press, 1998. P. 109–110, 306, 318–320, 343.
12. Ibn Khaldun. Vvedenie (al-Mukaddima) / Sost. per. s arab. i prime. A.V. Smirnova. Istoriko-filosofskiy ezhegodnik. M.: Nauka, 2007. P. 187–217.
13. Kastil'on G. de vikont. Pis'mo k Gizo. Per. S. Bushueva // Istorik-marksist. Zhurnal Instituta istorii Akademii nauk SSSR. M.: Partizdat, 1936. № 5. P. 118.
14. Kemper M. K voprosu o sufiyskoy osnove dzhikhada. Podvizhniki islama: kul't svyatykh i sufizm v Sredney Azii i na Kavkaze. M.: Vostochnaya literature, 2003. P. 280–281.
15. Magomedov K.A. Vzglyady arabo-musul'manskikh mysliteley na islamskuyu gosudarstvennost' // Yuridicheskiy vestnik DGU. Makhachkala, 2018. T. 27. № 3. P. 34–40.
16. Magomedov R.M. Bor'ba gortsev za nezavisimost' pod rukovodstvom Shamilya. Makhachkala: Dagestanskoe knizhnoe izdatel'stvo, 1939. P. 101.
17. Magomedsalikhov Kh.G. Korrelyatsiya adata i shariata v reglamentatsii obshchestvennykh otnosheniy u gortsev Dagestana v 19 veke // Islamovedenie. Makhachkala, 2011. № 2. P. 52–57.
18. Musaeva A.G. Reformirovanie pravovoy sistemy Dagestana v XIX nachale XX veka // Sovremennye problemy nauki i obrazovaniya. 2014. № 5. URL: http://www.science-education.ru/ru/article/view?id=14989
19. Oganis'yan Yu.S. Abd-Al'-Kadir. M.: Molodaya gvardiya, 1968. URL: http://rikonti-khalsivar.narod.ru/Oganisyan.htm
20. Pasandide S. Vzglyady abu-l'-khasana al'-Mavardi na gosudarstvo i vlast' // Vlast'. 2016. № 1. P. 188–191.
21. Pirrova R.N. Osnovanie gosudarstva imamat. 2015. Internet-resurs rusnauka.com. URL: http://www.rusnauka.com/2_KAND_2011/Pravo/77532.doc.htm
22. Printsip ravenstva v islame. Internet portal «Islam Khauz». 2007. URL: https://islamhouse.com/ru/articles/68854/
23. Ramazanov A.Kh. Reformatorskaya deyatel'nost' velikogo imama Shamilya. Makhachkala, 1996. P. 24.
24. Romanov V. Tretiy imam // Vokrug sveta. 2003. № 3. URL: http://www.vokrugsveta.ru/vs/article/517
25. Salygin E.N. Teokraticheskoe gosudarstvo. M.: Mosk. obshchestv. nauch.fond, 1999. P. 17.
26. Sbornik svedeniy o kavkazskikh gortsakh. Vyp. 3. Tiflis, 1870. M.:MNTPO «Adir», 1992. P. 10, 35–36, 41.
27. Soltamuradov M.D. Osnovnye etapy stanovleniya ucheniya nakshbandiya v kul'ture narodov Dagestana i Chechni. Internet-sayt Informatsionno-analiticheskiy portal Evraziya. 2013. URL: http://evrazia.org/article/2210
28. Syukiyaynen L.R. Islamskaya pravovaya mysl' ob islamskom gosudarstve i khalifate // Pravo.Zhurnal Vysshey shkoly ekonomiki. 2016. № 3. P. 185–205.
29. Syukiyaynen L.R. Shariat i musul'mansko-pravovaya kul'tura. Lulea (Sweden): CA&CC Press AB, 1997. URL: https://ca-c.org.ru/journal/1999/cac-05-1999/st_12_sykiainen.shtml
30. Voennyy sbornik. Sankt-Peterburg, 1859. T. 9. № 9. P. 136.
Магомедов Камиль Абдулганиевич – выпускник аспирантской школы по праву НИУ «Высшая школа экономики».
Magomedov Kamil A. – Graduate of the Doctoral School of Law, HSE University (Moscow).
Номер журнала, к которому относится содержание